Opioid addiction poses a health risk to millions across the United States. A critical intervention that provides practical assistance on the road to recovery is methadone treatment.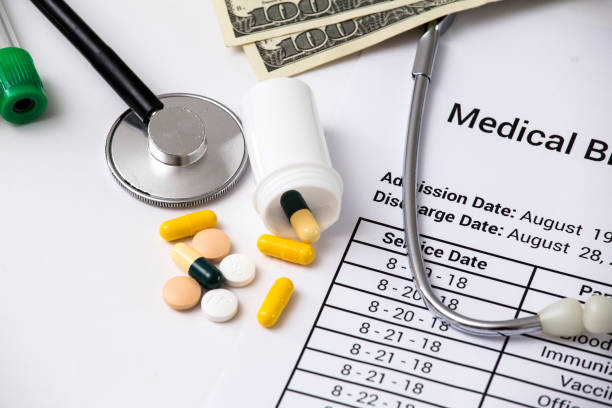 What is Medicare? 
Medicare, created in 1965, ensures millions of Americans access healthcare services. The program is divided into several parts, each covering different aspects of healthcare:
Medicare Part A, also called hospital insurance, provides coverage for home healthcare services, skilled nursing facility care, hospice care, and opioid dependence treatment, inpatient hospital stays. Most people who have paid Medicare taxes while working do not have to pay a premium for Part A.
Doctor visits, outpatient treatment, preventative services, and medical supplies are all covered by Medicare Part B. Part B demands a monthly premium payment according to the person's income.
Medicare And Medicaid Part C, also called Medicare Advantage, enables people to receive Medicare benefits from commercial insurance providers authorized by Medicare. These plans frequently include Parts A and B and might offer extra coverage, such as prescription drug coverage.
Medicare Part D: Part D helps people pay for prescription medications by offering prescription drug coverage. Part D plans are provided by private insurance firms, which charge a monthly premium.
For seniors and people with disabilities, Medicare and Medicaid acts as a vital safety net, guaranteeing their access to primary medical care. The Medigap supplemental insurance program might assist in paying for these extra expenses.
Medicare's coverage for methadone treatment
Examining the value of Medicare's methadone coverage and its function in combating opioid dependence is crucial. We will also go over the advantages of opioid dependence treatment, the accessibility of medical rehab facilities, and how Medicare and Medicaid affect the cost of these services.
A persistent medical disorder called opioid dependency causes physical and psychological dependence on opioids. Methadone, a long-acting opioid agonist, has been demonstrated to effectively manage opioid dependence by alleviating withdrawal symptoms and lowering cravings. 
Daily medicine administered under constant medical supervision is part of the methadone treatment center, enabling people to stabilize their lives and start recovery. This research-based strategy has successfully lowered illicit drug usage, reduced criminal behavior, and enhanced social functioning. The cost, which can be a significant worry for people reliant on Medicare and Medicaid, is one of the obstacles to receiving methadone treatment.
The provision of healthcare coverage to vulnerable populations, such as those battling opioid and methadone addiction, is primarily made possible by Medicare And Medicaid. There have been initiatives in recent years to increase the scope of these programs' coverage of methadone treatment. Medicare Parts A and B cover various hospital and medical treatments, but coverage for methadone treatment in outpatient settings was formerly restricted.
But thanks to the SUPPORT Act passed in 2018; Medicare now covers methadone treatment in Part B-eligible opioid treatment programs. Through this extension, more Medicare beneficiaries now have access to the all-encompassing care they require to address their opioid dependence. In contrast, Medicaid has typically covered methadone therapy in most states, giving low-income people crucial help.
When used with counseling and support services, methadone treatment has proven highly effective in treating opioid dependence. It aids people in regaining stability in their life, lowers the danger of overdosing, and enhances general health. Comprehensive therapy, including methadone, frequently depends on medical rehab facilities focusing on substance misuse treatment.
These facilities offer a welcoming setting where people can get medication, therapy, and other essential interventions. They provide individualized treatment regimens, routine monitoring, and ongoing support to encourage long-term healing. Methadone treatment facilities are crucial for people trying to escape the grip of opioid addiction since they provide various services that cater to each individual's needs.
Conclusion
Individuals battling opioid addictions have reason to hope because of Medicare And Medicaid enhanced coverage for methadone therapy, which enables them to obtain comprehensive care and support. This coverage guarantees that people enrolled in Medicare can receive the necessary treatment to beat their addiction and start over by addressing financial hurdles.
Additionally, the accessibility of medical rehab facilities focusing on substance misuse treatment, especially methadone treatment, is essential for assisting people in their recovery. To address the complicated nature of opioid dependence, these facilities offer a multidisciplinary approach that combines medicine, counseling, and other supporting services.
Even while there are still obstacles to overcome in the fight against the methadone addiction and opioid crisis, the Medicare coverage of methadone therapy and the existence of medical rehab facilities marks a significant advancement.