Both mental and physical wellness is important for our well-being. Taking care of our mental health enables us to make challenging life decisions. We can all take action to spread awareness, and the essential thing is that we at least attempt. Mental health awareness has become imperative in today's society.
What is the purpose of mental health awareness?
Everyone is impacted by mental health in some way, whether it be through anxiety, sorrow, OCD, or schizophrenia. In only the US, almost 50,000 people commit suicide annually. This statistic includes a major contribution from mental health issues.
Any effort you make to promote mental health awareness would be greatly appreciated. In their lifetimes, one in five persons may encounter mental illness, according to Mental Health America (MHA). Despite the fact that mental illness affects a large number of individuals, asking for assistance or discussing mental health problems still carries a lot of stigmas.
Destigmatizing mental health concerns and fostering fruitful conversations about them are the main goals of mental health awareness initiatives. Anyone can raise awareness about mental health and treatment for various types of mental illness. Change only occurs when people take action.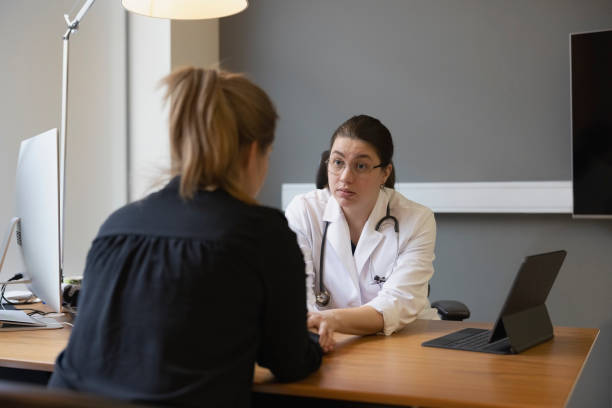 Link between Substance Abuse & Mental Health
A co-occurring disorder or dual diagnosis is when you have both a substance addiction problem and a mental health problem, such as depression, bipolar disorder, or anxiety. It's never easy to deal with substance misuse, alcoholism, or drug addiction, and it's even worse when you're simultaneously dealing with mental health issues.
When you have co-occurring disorders, your capacity to perform at work or school, maintain a stable home life, cope with challenges in life, and form relationships may be hampered by both the mental health issue and the drug or alcohol addiction which has its own distinct symptoms.
The co-occurring disorders are associated with and have an impact on one another. This further complicates the problem. Substance misuse also worsens when a mental health issue is undiagnosed and untreated. Mental health issues become severe with the increase in drug or alcohol intake.
Mental health and substance abuse treatment go hand in hand. Treatment For mental illness includes self-help practices, counseling, individual or group therapy, and support groups.
Ways to raise awareness in mental health.
1.   Chose a career path that talks about the impact of mental health
Several professions provide you the chance to help others suffering if you're interested in pursuing a career in mental health. Think of a career in social work, counseling, psychology, psychiatry, or nursing. Consider your current stage in your career and the particular field you'd like to enter if you're interested in a career in mental health.
2.   Talk about mental health more openly
Take the time to listen as people around you express their feelings genuinely. Regularly check in, especially if you know they are stressed out or battling a mental illness.
3.   Continue the conversation
Stigma and discrimination are two of the main barriers to an effective public conversation on mental health awareness. It can influence the way we talk about health. Without taking into account total body health, we cannot merely concentrate on heart, brain, or renal health. We must take into account the whole person and utilize the resources and tools that simultaneously benefit the intellect and the body.
4.   Don't leave children out of it
Children are inherently inquisitive and have inquiries about all topics, including mental health and type of mental illness. Children can learn from adults that mental diseases are treatable, real illnesses. You may help future generations by altering the conversation.
5.   Share information about mental health on your social media channels
Mental health screenings accurately determine if you are showing signs of a mental health illness. But most individuals are unaware of their existence. Conclude a list of websites that provide information about mental health and share it with your social network. Mental health screenings are great ways to determine if they have a mental condition.
6.   Learn about different mental health illnesses and their symptoms
Since mental illness can take many forms, diagnosing it can be challenging. As a result, many people who would benefit from professional therapy don't receive it when they ought to. It will be less common for people to suffer in silence without support if you are aware of the warning signs. People must know how to support their loved ones if they are diagnosed.
7.   Participate in local events to support and expand mental health awareness
Policy changes can have a significant, positive impact on the lives of people with mental health disorders and those who support them. Consider supporting candidates whose agendas emphasize enhancing mental health. You can also get in touch with local government representatives to urge them to create laws that will improve access to care or formally commemorate national mental health awareness days.
Treatment For Mental Illness
Drugs, electroconvulsive therapy, and other brain-stimulating therapies are examples of somatic treatments. Individual, group, family, and marital psychotherapy, behavior therapy methods, and hypnotherapy are examples of psychotherapeutic therapies.
Most research shows that a combined treatment for mental illness includes medication and psychotherapy. They show better results than either treatment method implemented alone for severe mental health issues.
There are many trained mental health professionals other than psychiatrists. They can be social workers, clinical psychologists, and psychiatric nurse practitioners. But the only mental health professionals with a prescription medication license are psychiatrists. Psychotherapy is the main area of focus for other mental health professionals.
Family practitioners and other medical professionals can also address mental health conditions. Together everyone can generate.